Accurate and timely assistance through the use of customer relationship management software.
What is CRM?
Customer relationship management: customers in the foreground.
Customer Relationship Management (CRM) is a strategy for managing all the interactions that take place with potential and existing customers CRM allows companies to improve productivity, positively conclude more negotiations and increase the level of customer satisfaction and loyalty.
The potential of CRM
Imagine being able to have a complete overview of each customer with the touch of a button, to have a log of all the interactions that took place, to be able to view the negotiations in progress, the visits made, the history of communications, and so on. We also imagine being able to view additional data from social networks, such as the interactions between customers and our company, what they think of our company, their "likes", "dislikes" and what they are sharing online right now.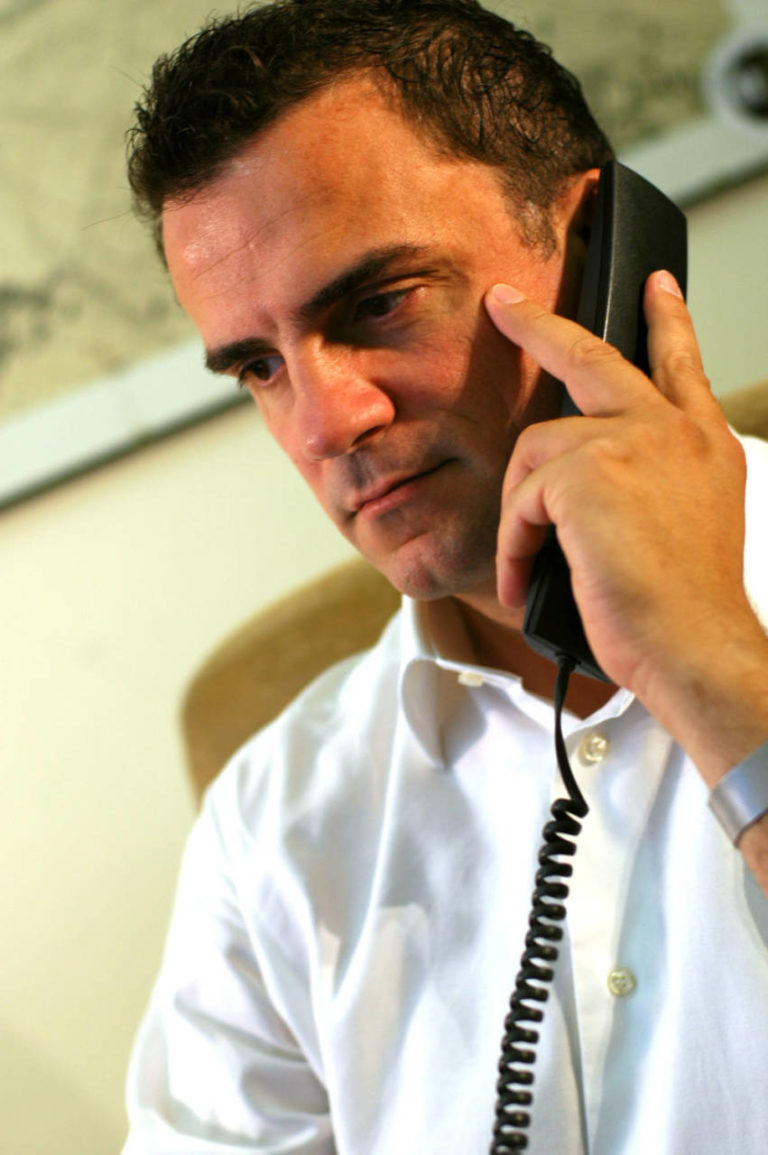 Prendiamo come esempio il team di agenti…
Il team di agenti può utilizzare il CRM per monitorare ogni singolo cliente: chi è, dove si trova nel processo di vendita o acquisizione, quali sono i suoi requisiti, le sue attività più recenti sui social media, gli appunti di chiamate avvenute in precedenza e i registri delle conversazioni e-mail, ed altro ancora …
Grazie a questi dati, ogni membro del team di agenti ha le informazioni necessarie per formulare la proposta giusta nel momento giusto.
Non solo: ogni singolo dipendente ha accesso a tutte queste informazioni e chiunque in azienda, dallo stagista al CEO, ha la possibilità di offrire servizi su misura a clienti potenziali ed esistenti. Ciò significa che tutti i reparti sono uniti nello sforzo comune di offrire un servizio ottimale e di migliorare le relazioni con i clienti.
In che modo il CRM aiuta a migliorare le relazioni con i clienti?
Migliorando le relazioni con i clienti e offrendo un servizio di assistenza di qualità sia la DIONISI PROPERTY che i CLIENTI otterranno benefici tangibile dall'utilizzo del CRM.
Dunque, in che modo il CRM aiuta a migliorare le relazioni con i Clienti?
Con il CRM si può:
Trovare e coinvolgere clienti potenziali ed effettivi ovunque essi siano;

Premiare la fedeltà dei clienti;

Garantire che i clienti vengano trattati correttamente e i problemi risolti tempestivamente.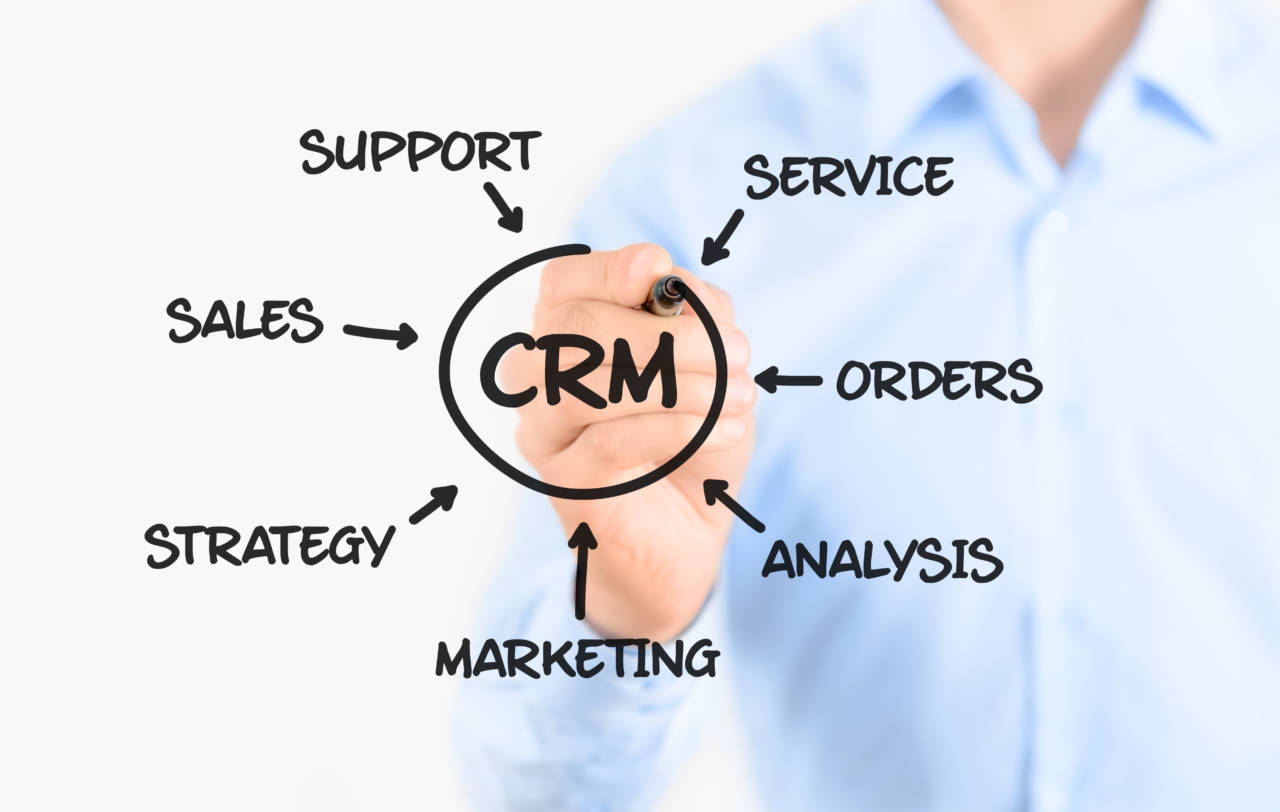 In particolare …
Trovare e coinvolgere clienti potenziali ed effettivi ovunque essi siano
Il numero di canali di vendita, marketing e assistenza clienti a cui si affidano i clienti per comunicare con le aziende sta crescendo rapidamente. Un recente rapporto Forrester [2] indica un aumento del 12% nell'utilizzo di siti Web self-service e del 24% nell'uso di chat online. Tutto ciò, insieme a un uso maggiore dei social media, dimostra che i clienti effettivi e potenziali entrano in contatto con le aziende attraverso sempre più canali rispetto al passato.
Ciò significa che si hanno a disposizione molti più canali per coinvolgere i clienti potenziali ed esistenti.
Un sondaggio rivela che il 60% delle aziende intervistate si affida già ai social network per rispondere alle richieste dei clienti e il 78% ha intenzione di farlo a breve. La presenza consistente di clienti potenziali ed esistenti e della concorrenza sui vari social network costringe le aziende a essere attivamente in ascolto e a rispondere tempestivamente tramite queste piattaforme per rimanere competitivi. Ecco perché molte aziende si affidano ai sistemi CRM, che consentono l'integrazione dei social media.
Individua e premia i clienti più fedeli
Grazie al software di CRM si può sapere da quanto tempo un cliente è in contatto con Noi, il tipo di proprietà che gli interessa e altro ancora, in modo da poter rispondere adeguatamente alle sue esigenze.
Tratta i clienti in modo corretto e risolvi i problemi tempestivamente
È risaputo che i clienti potenziali ed esistenti giudicano le aziende in base a come riescono a gestire i problemi e/o reclami della clientela. Il CRM consente di affrontare i problemi dei clienti più facilmente, perché è in grado di classificare e inoltrare direttamente le richieste e i problemi al reparto competente. Poiché ogni reparto ha accesso a tutte le informazioni rilevanti può rispondere alle richieste e risolvere i problemi in modo puntuale e semplice.
La capacità di gestire ogni situazione in modo tempestivo e corretto influisce molto sulla percezione che i clienti hanno dell'azienda. Uno studio ha dimostrato che il 60-75% dei clienti si rivolge nuovamente a un'azienda se l'assistenza clienti è stata in grado di risolvere i problemi in modo corretto e obiettivo, anche quando la decisione in sé non ha favorito il cliente. È inoltre emerso che il 90% dei clienti continua ad acquistare i prodotti o i servizi di un'azienda se le lamentele vengono prese in esame tempestivamente.
Quali sono i vantaggi che il CRM offre all'azienda?
Abbiamo parlato di come il CRM può migliorare le relazioni con i clienti e dei vantaggi che derivano dall'aumento del loro grado di soddisfazione. Ma una strategia di CRM di successo può giovare all'azienda anche in altri modi.
Con il CRM, si può:
Aumentare il numero di trattative concluse

Aumentare profitti e referral da clienti già esistenti

Migliorare prodotti/servizi

Misurare e ottimizzare le prestazioni
Scopri questi aspetti nel dettaglio qui di seguito.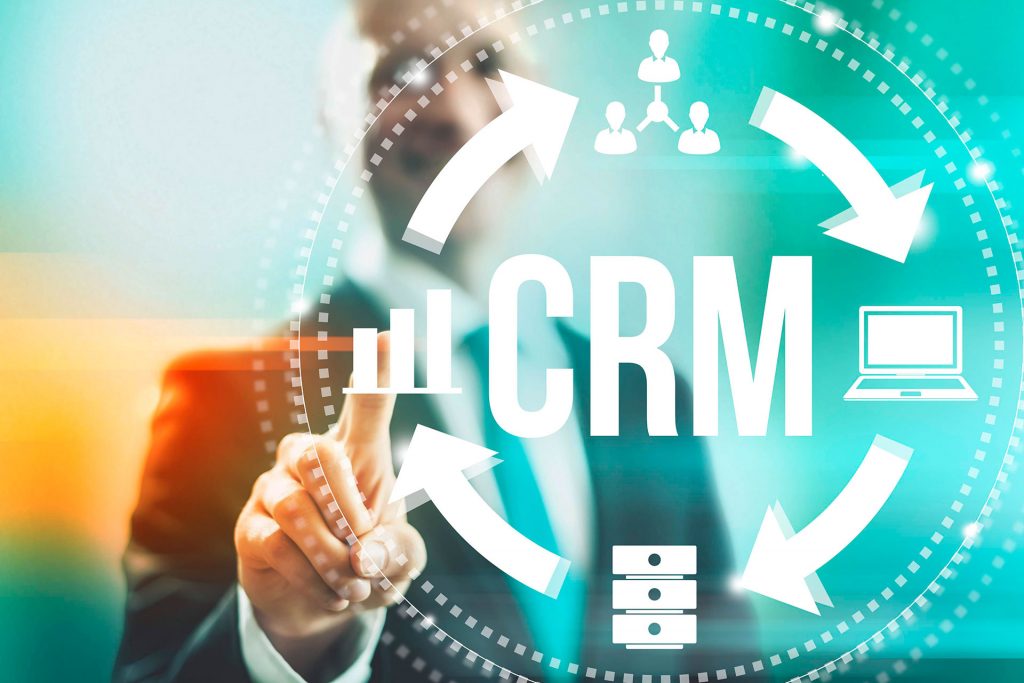 Let's take the team of agents as an example…
The team of agents can use CRM to monitor each individual customer: who he is, where he is in the sales or acquisition process, what his requirements are, his most recent activities on social media, the notes of previous calls and the email conversation logs, and more…
Thanks to this data, each member of the agents team has the information necessary to formulate the right proposal at the right time.
Not only that: every single employee has access to all this information and anyone in the company, from the intern to the CEO, has the opportunity to offer tailored services to potential and existing customers. This means that all departments are united in the common effort to offer optimal service and improve customer relationships.
How does CRM help improve customer relationships?
By improving customer relationships and offering quality service, both DIONISI PROPERTY and CUSTOMERS will obtain tangible benefits from the use of CRM.
So how does CRM help improve customer relationships?
With CRM you can:
Find and engage potential and actual customers wherever they are;
Reward customer loyalty;
Ensure that customers are treated properly and problems resolved promptly;
In particular …
Find and engage potential and actual customers wherever they are;
The number of sales, marketing and customer support channels customers rely on to communicate with companies is growing rapidly. A recent Forrester report indicates a 12% increase in the use of self-service websites and a 24% increase in the use of online chat. All this, together with a greater use of social media, shows that actual and potential customers come into contact with companies through more and more channels than in the past.
This means that there are many more channels available to engage potential and existing customers.
A survey reveals that 60% of the companies surveyed already rely on social networks to respond to customer requests and 78% intends to do so shortly. The consistent presence of potential and existing customers and competition on the various social networks forces companies to be actively listening and to respond promptly through these platforms to remain competitive. That's why many companies rely on CRM systems, which allow for the integration of social media.
Identify and reward the most loyal customers
Thanks to the CRM software you can know how long a customer has been in contact with us, the type of property that interests him and more, so that he can respond adequately to his needs.
Treat customers properly and resolve problems promptly
It is known that potential and existing customers judge companies based on how they manage customer problems and / or complaints. CRM allows you to deal with customer problems more easily, because it is able to classify and forward requests and problems directly to the competent department. Since each department has access to all the relevant information, it can respond to requests and solve problems in a timely and simple way.
The ability to manage every situation in a timely and correct manner greatly influences the perception that customers have of the company. A study showed that 60-75% of customers turn to a company again if customer support has been able to solve problems correctly and objectively [5], even when the decision itself has not helped the customer. It also emerged that 90% of customers continue to buy a company's products or services if complaints are promptly addressed.
What are the advantages that CRM offers to the company?
We talked about how CRM can improve customer relationships and the benefits of increasing their satisfaction. But a successful CRM strategy can also benefit the company in other ways.
With CRM, you can:
• Increase the number of closings;
• Increase profits and referrals from existing customers;
• Improve products / services;
• Measure and optimize performance.
Find out about these aspects in detail below.
INCREASE THE NUMBER OF CLOSINGS
With a CRM system, the team of agents can identify and classify leads quickly and accurately.
By classifying leads, the sales teams have the opportunity to formulate ad hoc proposals for customers and to do it quickly because they know the type of customer they are offering the offer to. The faster the creation of winning sales proposals, the faster the team can deal with the next lead, increasing the volume of telephone contacts and reducing the response time.
At the same time, members of the sales team can make personalized, more customer-oriented proposals. Since the sales team can determine what the quality leads are and the best approach to take, they can invest their time wisely. They will be able to focus more on quality leads, making sure to create the best possible proposals.
The result is better and more profitable contracts with higher profits. The result is better and more profitable contracts with higher profits. Companies that rely on CRM experience an increase in the productivity of their sales teams of up to 34% and sales up to 29%.
INCREASE PROFITS AND REFERRALS FROM ALREADY EXISTING CUSTOMERS
Even after entering into a contract, CRM is able to improve the effectiveness of your company.
• Increase in up-selling and cross-selling opportunities
Thanks to the CRM system, the sales team has the complete picture of each existing customer. The team can use this information to identify up-selling and cross-selling opportunities.
• Satisfied customers spend more
Thanks to the CRM system, the customer support team can provide higher level services, and customers will be more satisfied. If customers are satisfied, they will likely become regular customers, who spend 33% more than new customers.
• Satisfied customers get the word out and bring new business
On average, a satisfied customer tells their positive experience to 9 other people. This generates multiple leads and starts the cycle of personalized sales and customer support.
IMPROVE PRODUCTS AND SERVICES
The CRM system collects data from a wide range of sources: social media, online chat, customer calls and so on. This allows you to get a complete overview of what customers want and what they think aboutyour products and services. This information gives you the opportunity to improve the offer based on what customers say.
MEASURE AND OPTIMIZE YOUR PERFORMANCE
The CRM system allows you to measure every aspect of your business and to obtain the insights necessary to make the best decisions. Dashboards offer a real and at-a-glance overview of your business, as well as the ability to run real-time reports for more detailed performance analysis. For example, to check the performance of new sales emails, you can run a report to see which potential customers received the email and the resulting result. Based on this data you can optimize your next move.
the benefits of the service